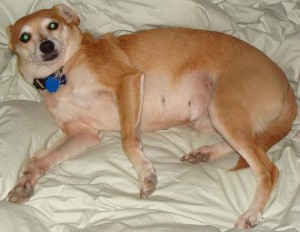 Translated from dog: "Look. It isn't my fault you fell asleep on the couch for a few hours and I discovered the comforter while the duvet cover was still drying. Plus, look how cute I am. Don't you want to rub my belly? Do you have any treats? Kisses!"
I seriously would be the worst dad ever. I would be simply incapable of disciplining my brood. Also, since this is late night:
It's a little raw and the like, but it still makes me smile.