I think I am going to be eating beef vegetable soup for about two more days. I suppose there are worse things to eat. I froze two big containers, but I still have a bunch left.
Lots of pictures came in today, but this was my favorite: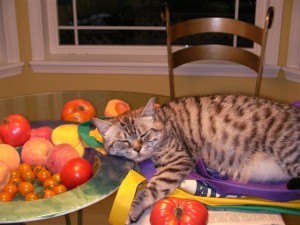 Another exciting night playing games and walking the dog. Really loving the storyline of Dragon Age
. First game in a long time I remember actually caring about the story.
Also, since it is rapidly becoming Christmas time, the best and easiest way to support this website is if you are going to order through Amazon, click the Amazon link up above and to the right before you go there and shop. Some months we earn up to 50-60 bucks through referral fees, which is cool.