So, while I was out eating nachos and watching the football game, Ann Althouse has figured out Sarah Palin is a moron (what are the odds on "libertarian" Glenn Reynolds linking that Althouse post?) and the AP has figured out she is a liar: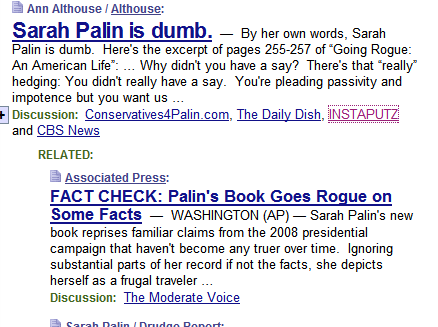 I'm tempted to go back out for another drink to give the rest of the media the opportunity to figure out the Republicans are nuts, but I don't want to push my luck, so I'll roll with this gambit tomorrow night.
Up next, Matt Welch discovers he's pimping an unworkable political ideology.