The pictures tell the tale: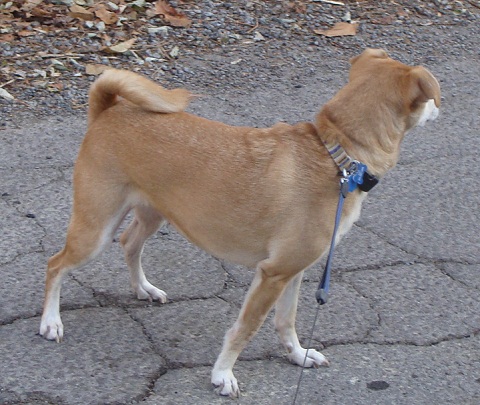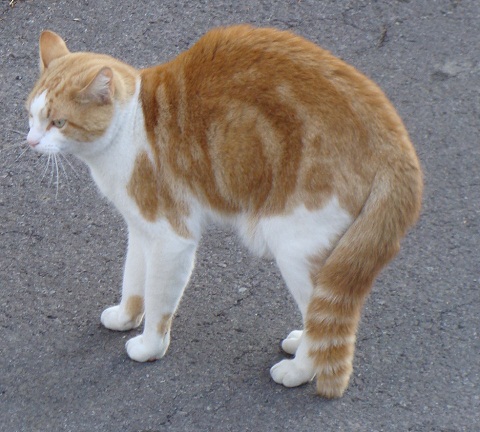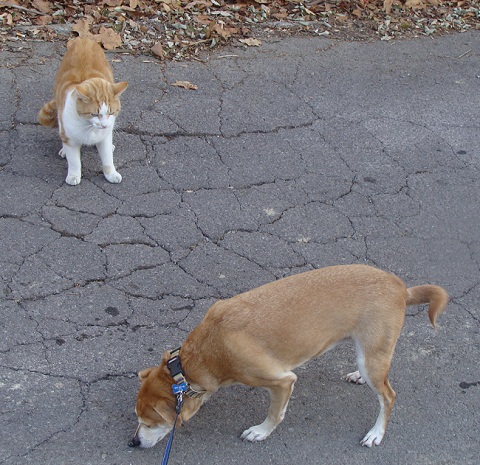 I was a big fan of this maneuver by Lily, as she attempted to pretend she was just sniffing the ground and not paying attention to the cat as she nonchalantly edged closer and closer. The cat was having none of that.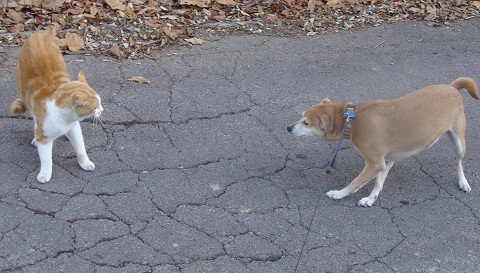 I didn't get the actual attack because I was laughing too hard, but I did get this parting shot: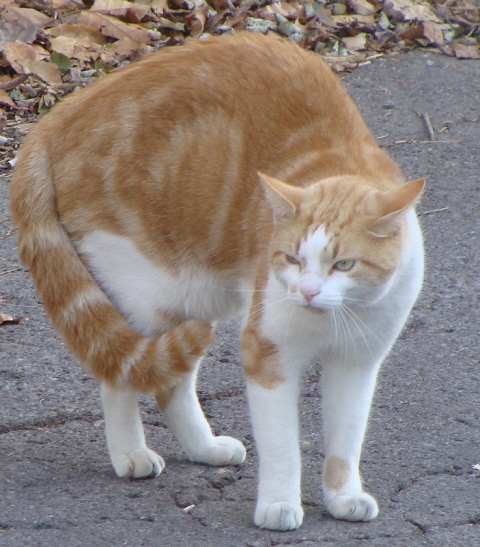 Really was a beautiful cat.