Here is tonight's rescue story: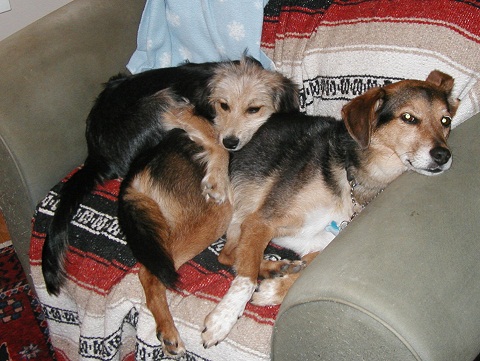 Bigger dog Onion was abandoned as a pup. He was the last of his siblings to be adopted because he was scared and neurotic after whatever happened to him before he came to Scottsville Veterinary Adoptions, near Rochester, New York (www.petadoption.cc). I saw him during one of the shelter's adoption days at a big-box store. He was in a crate, terrified, and when I walked in, he looked over his shoulder at me, and I was smitten. He's been with us for almost 10 years, and has done a really amazing job of stabilizing himself. He's still terrified of thunderstorms and skateboards–of course, Dogs at Play dog daycare is right next to a skateboard shop–but he climbs trees, barks his fool head off at all parcel delivery people, and basically has a happy life as a dog stereotype.

Little guy spooning him is Tater, who came from a high-kill shelter and Ohio through http://anotherchancepetrescue.org/, also near Rochester, NY. The little guy and the big guy are totally in love, despite little guy's piercing 'yip,' obsession with stealing tennis balls, and near-total breakdown due to an immune response to a silicone-coated microchip. Microchip is gone (insert jokes about saline, rather than silicone, implants here), little guy is recovered, and the humping has begun again.

Separately and together, they are marvelous, funny, sweet creatures, and the folks who do this rescue work in the Rochester area are amazing. We are forever grateful.
Remember, pets are great, but they require a lot of money, care, time, and love.
*** Update ***
I was going through old folders and found this gem: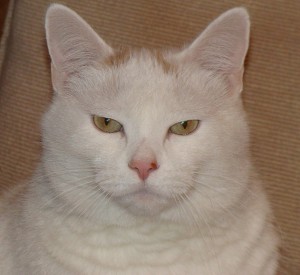 Without a pet, you are missing out on the unconditional love they give.