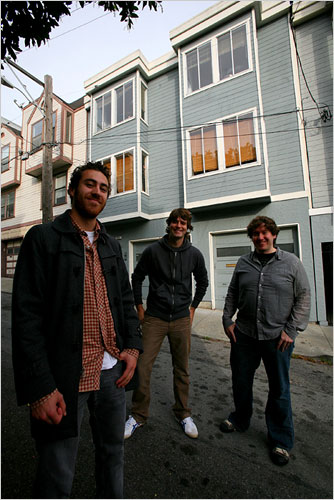 In January, Mike Rowland was so broke that he had to raid his retirement savings to move here from Boston.

A week ago, he and a couple of buddies bought a two-unit apartment building for nearly a million dollars. They had only a little cash to bring to the table but, with the federal government insuring the transaction, a large down payment was not necessary.

"It was kind of crazy we could get this big a loan," said Mr. Rowland, 27. "If a government official came out here, I would slap him a high-five."

In its efforts to prop up a shattered housing market, the government is greatly extending its traditional support of real estate, including guaranteeing the mortgages of middle-class and even upper-class buyers against default.
Personally, I would just slap the person responsible for this.