Tammy and I took Samantha and Lily to "woofstock," a dog show sort of thing run by a local animal group. Was kind of fun, with lots of pets and their people, some booths selling pet goods, and some silly stuff like a "Boston Marathon" where they raced Boston Terriers. Both dogs behaved very well, and here are some pics: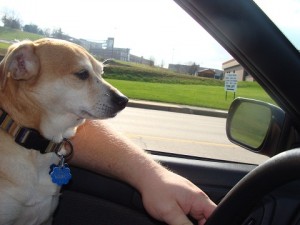 Yes, I know she is not supposed to ride like that, but sometimes I let her anyway.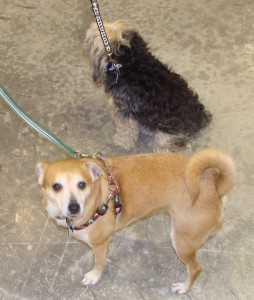 The girls behaving. They both were really good, especially considering how many dogs were there. This pic is for Tbogg: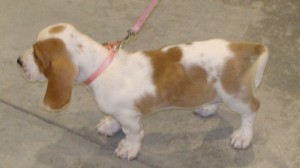 That was Daisy, the most adorable little Basset Hound puppy. And finally, this is for Oliver Willis: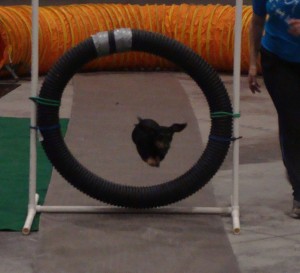 You haven't lived until you have watched a Dachsund run agility drills.
I'm heading to tTammy and Brian's to make dinner, so you all behave.