Which of these tweets is more annoying- Major General Josh Trevino: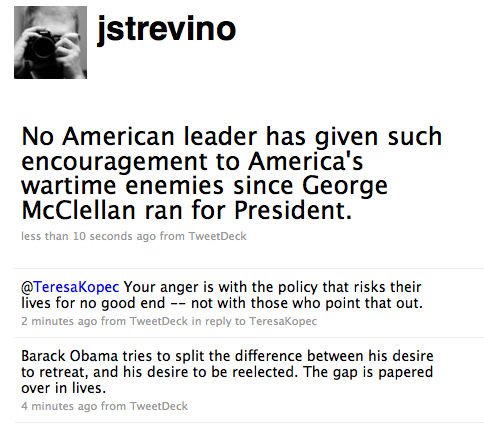 You can go to his feed where he repeatedly claims Bush won his war. I guess that means we can withdraw from Iraq now without being called traitors. Josh is now busy making fat jokes. All in a days work for the up and comers in the GOP.
Or this one:

Twitter sure was a major victory for civilization.