Jeebus, you people fill open threads fast sometimes.
Apparently commenter Renato is polling us on the top ten films of the decade, since it is near the end of 2009. Place your picks below, and if I have energy, we will do a poll in the next couple of weeks.
*** Update ***
Camera battery is dead, but here is an old Tunch pic to soothe the afficionados: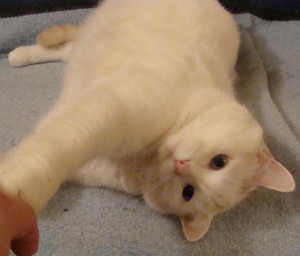 I'll have some more tomorrow, plus I am dogsitting Tammy's Samantha, so there should be some fun pics there, too.
*** Update #2 ***
Please, no Monk finale spoilers, I forgot to watch last weeks and won't catch up on both until tomorrow.