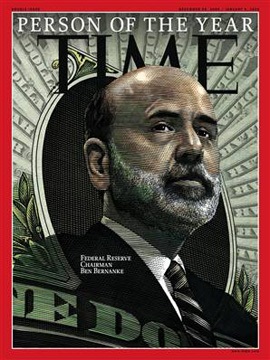 I have nothing special against Bernanke. I think he probably deserves credit for averting financial catastrophe.
But this is a pretty strong signal that elite media still worships the architects of our awesome financial system. Some things never change.
Given the possible choices they mention, I would have gone with Usain Bolt or Nancy Pelosi.