TNC:
Claiming that Harry Reid's comments are the same, is like claiming that referring to Jews as "Hebrews" is the same as endorsing Nazism. Whereas a reputable portion of black people still use the term Negro without a hint of irony, no black person thinks the guy yelling "Segregation Forever!" would have cured us of "all these problems."

Leaving aside political cynicism, this entire affair proves that the GOP is not simply still infected with the vestiges of white supremacy and racism, but is neither aware of the infection, nor understands the disease. Listening to Liz Cheney explain why Harry Reid's comments were racist, was like listening to me give lessons on the finer points of the comma splice. This a party, rightly or wrongly, regarded by significant portions of the country as a haven for racists. They aren't simply having a hard time re-branding, they don't actually understand how and why they got the tag.
To listen to the GOP and the right-wing bloggers, you would think this guy could have been elected President in 2008, the nation is so color-blind: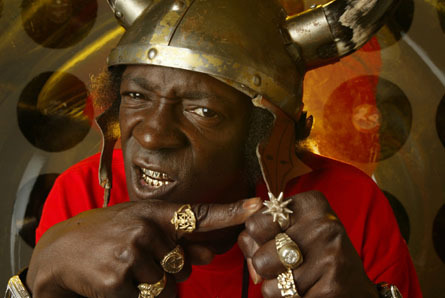 The whole thing is just silly, and I honestly wonder what Republicans think they are accomplishing. The African-American community is able to tell the difference between someone using a dated term and someone pining for the days of segregation, so they will not be convinced that the GOP is all of a sudden the place for them. The only thing this is doing is building another wing in the cocoon, further insulating the GOP from the rest of the country. The only people they are going to convince that the Democrats are the "real racists" are themselves.