The Supreme Court has opened the corporate money floodgates for the next election:
In a ruling that radically reshapes campaign-finance law, the Supreme Court has struck down a key provision of the McCain-Feingold measure that bars corporations and unions from pouring money into political ads.
I'm not sure how that will play out, but it sure will make it more difficult for a reformer to win any seat up against unparalleled corporate dollars. On the other hand, this may be a bigger threat to Democracy (via Jamison Foser):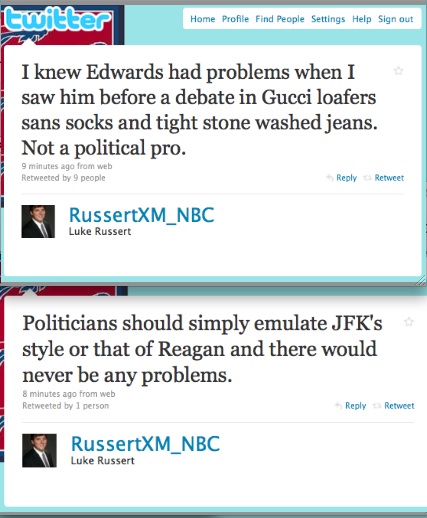 The deep political sophistication of NBC's static display of Beltway nepotism, Luke Russert.
I'm done with the internet for a while.