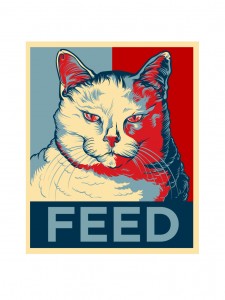 The big event around the Cole household will be the first hour of the Hope for Haiti concert followed by Caprica on SyFy at nine. You?
My dinner is not as exotic as Tim's. I'm having a cold cut sub and a pickle from the deli.
BTW- This is another Evelyn DeHais graphic (link in the blogroll) that we will probably use for Cafe Press.