Here is a nice story after a long, long week (for me, at least):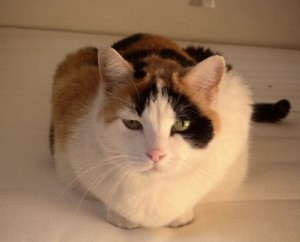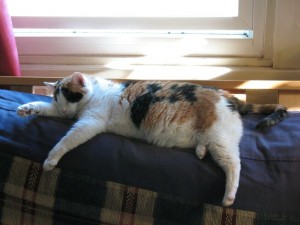 The story:
My cat (I call her by different names all the time but the most used one is "G. G. cat" or "G.G.") and I became friends when she still belonged to my neighbor five years ago. Among the five cats my neighbor owned, somehow GG likes to visit me the most. She would wait at the door step every evening for me to come home from work. She would give me dead birds as presents (now I keep her mostly indoors so she wouldn't bother the birds anymore)…

Then the neighbor (she was very old) died and her relatives wouldn't have anything to do with the cats. So I adopted GG as the other neighbor took care of the rest of the four. I would have gotten another one, which also visited me a lot, if GG weren't so bitchy about it.

Never having had any cat before, It is all a new adventure for me and one of the best things I have done in my life.

She is the joy (or the center?) of our family. My husband and I sometimes call her our alien overlord or the Queen.

Anyway, here are some pictures of her doing her favorite activities. She also sits on my chest every morning to get me to feed her.

PS. I think GG and Tunch have very similar faces and body shapes.
This is my favorite pic: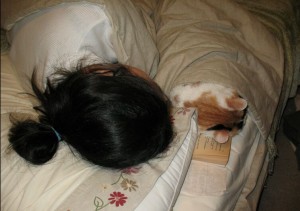 Cute cat. I definitely detect some Tunchitude in the first pic.