At least you're not required to attend this event: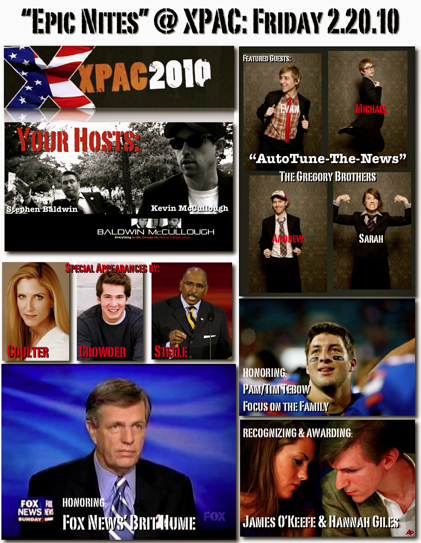 According to my calendar, Friday — tomorrow — is the 19th, not the 20th. But then, I'm a member of the Reality-Based Community(tm).
__
Wonder how long it will take some of the Tea Party Crashing Establishment CPAC To Hang With 'Fellow Conservatives' Oldfolkken to wander into the Epic!-ness, tell some young punk to pull up his dam' pants, and get a fist-fight started?
__
And when it happens, who do we bet on winning?