Figured I owed you all a Tunch update. Nothing has changed: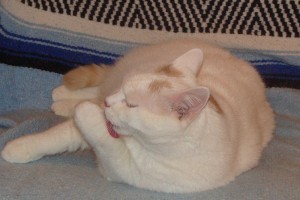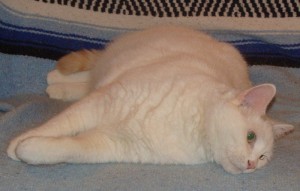 He was actually making so much noise cleaning himself (purring and licking and purring and licking) that I turned around and got the first picture, and then Lily walked into the room and distracted him.
Also, don't forget about the Balloon Juice store, where you too can purchase your own Tunch gear (all proceeds go to Charlies Angels)!