Just a friendly reminder to pick up your Balloon Juice swag through the store icon to the right. Already we've hit close to a grand in profit for Charlies Angels Animal Rescue, so I'm really damned excited about that, and I want to thank each and every one of you and hope you are enjoying your purchase. And I haven't even bought anything yet, because I am moving in three weeks and don't want more stuff to lug!
At any rate, Laura W. passes along these pics of animals you are helping to save: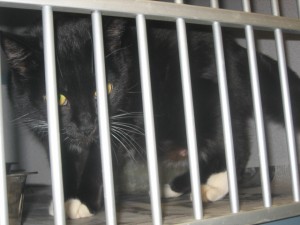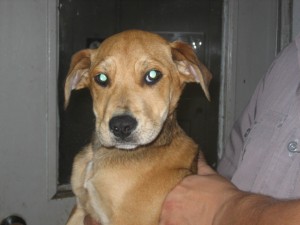 I don't think I could take the business end of that puppy's look in person. He'd be at home with Lily in no time.
BTW- I am exhausted and sore, and I have the slightest touch of sunburn. I love this time of year. I'm going to sleep like a baby.