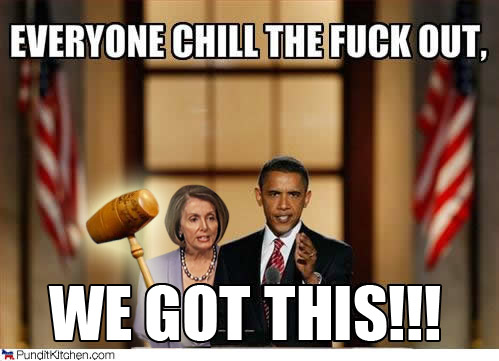 Please note, this image has nothing to do with the DAMNED PUBLIC OPTION
***
Here is the final roll call vote for the billl last night in the House. I know you are all tired of making calls, but I'd like you to pick up the phone one more time. Look at the map, find out if your rep voted for the bill, and if he or she did, call them up and thank them.
These staffers have spent the last couple months being screamed at by unhinged lunatics on every side of the debate, so it would be nice for someone to call up and calmly thank them. And if your rep didn't vote for the bill, find one who did who you like, and call them. As always, the number is (202) 224-3121.
Tim and I are busy setting up an ActBlue Account to reward those members who stood strong and made tough votes, but it would be nice if we could get the idea to just call your reps and thank them to go viral. Call your rep and spread the word.
***Update [Tim]***
If you live near a Congressional office, I bet that the staffers would appreciate cookies. Or, this being Balloon Juice, maybe a pie. Just sayin'.