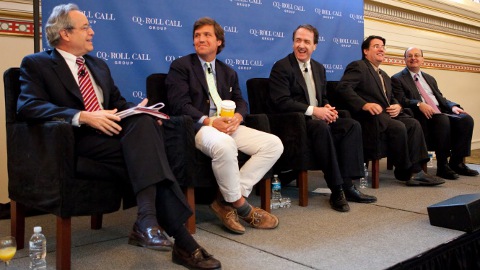 For some reason this picture cracked me up.
"You mean that she has a vagina and her parents speak Farsi? We can't have that."
It's also further proof that DC is both Hollywood for ugly people and a hotbed of affirmative action for middle-aged white men.
Consider this an open thread.
(via Stu Rothenberg's blog)