Take it away, Bad Horse's Filly: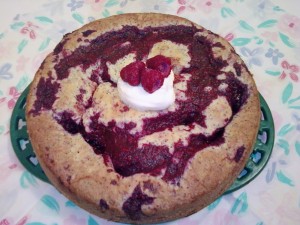 I hadn't made the poppy seed cake in a while and since I love poppy seed cake and raspberries, I thought I'd go ahead and recipe test it once again before tonight's menu went up. I know, I know, the things I do for you guys. Decided to take most of it into work today and since there is none left, I'm going to declare this one a success.
__
On the board tonight:

__
1. Lemon-Nut Pork Chops
__
2. Baked Potatoes
__
3. Steamed Asparagus
__
4. Raspberry Poppy Seed Cake
Recipes and shopping list at the link, as always.