Heading to the vets with Ginny, Guesly (pronounced GOOZELY for the new folks), and Lily. I just took this picture of Tunch: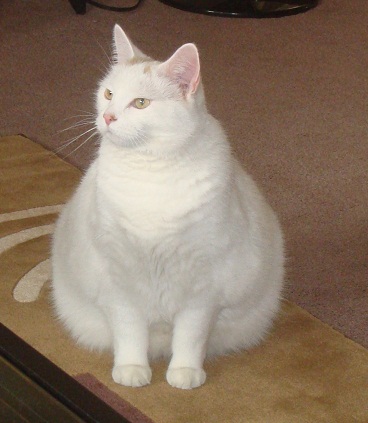 I know this is going to open me up to a whole bunch of abuse, but Tunch is really losing weight. He is tearing around the house from window to window, loves all the birds and chipmunks and squirrels, and is getting more exercise than he did in the old place. I bet by this time next year, he will be really svelte.
One of these days I am going to catch him on film doing what I call "hot-rodding." I have a long hallway from my bedroom/office that opens up into the living room (where this picture was taken), and he sits out my office door, starts making some primal cat noises, and then fires full speed down the hallway and into the living room. And this is without the benefit of catnip.