Dogs and cat have been fed, watered, and walked, and I was about to relax, when the madhouse started up again. I documented it for you, my faithful readers:
Bark bark bark bark bark!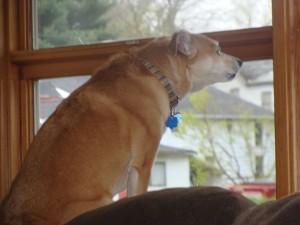 "Hey! What are we barking at?"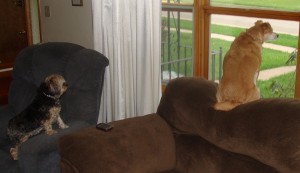 MMMMMMMtuna.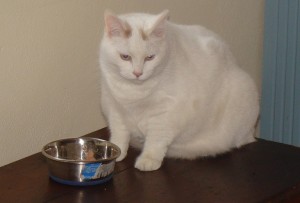 For those of you wondering, that is a hunk of tuna on the end of Tunch's nose. That happens when you bury your entire head in a bowl of tuna for 10 minutes at a time without breathing.