I took your advice and moved the feeders all around back. There is an old evergreen there, and I hung one feeder from the tree and the rest on the poles: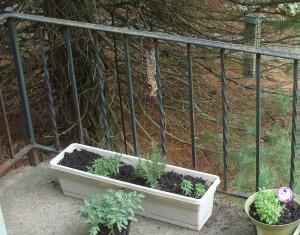 And yes, I know the wrought iron needs to be have a long meeting with a wire brush and then a coat of paint. At any rate, within fifteen minutes of the move, I had customers: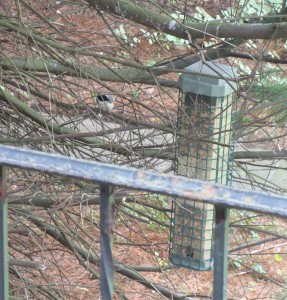 I saw a cardinal bee-bopping around on the ground, too.
Now I can move on with my life and obsess about something else.