How many times will this Lucy and the football game be played by various GOP senators before the administration catches on.
Instead of cartoons, why don't we just look at another kind of drawing: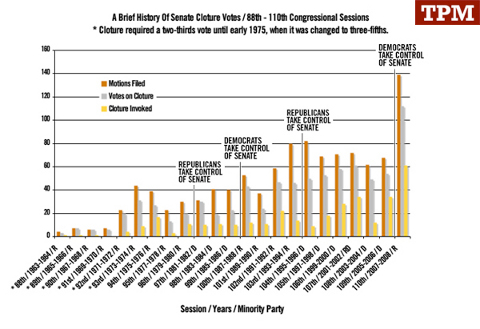 Since there aren't enough Democratic votes for cloture, various Republican prima donnas are going  to be drawn, like moths to the flame, to the potential fame of being #60.   These drama queens will enjoy their moment in the sun as they become the center of media and Democratic attention.  And, yes, they'll often flake out, as narcissists are wont to do.
None of this has anything to do with the administration's ignorance — they know full well that they're playing Charlie Brown to the Lucy du jour. Atrios is certainly smart enough to realize this.  I'd like to hear his alternative to kissing Lindsey Graham's ass, because I have no clue what other, better strategy is waiting in the wings.