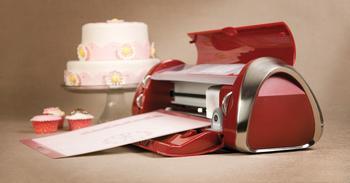 I try not to get all judge-y about what other people choose to do for entertainment, because there is no room for skeletons in my closets (basement, attic, garage, or shed) given all the hoarded craft supplies & collectibles I've stashed away. But has the economy really improved so much that people are going to spend $350 on a dedicated cake decorating stenciler?
Are there really enough cake-worthy occasions in the average American household to require spending a week's minimum-wage salary to decorate them adequately?
Could we have inadvertently discovered the cause of the "obesity epidemic" that all the kewl media kids are talking about?
And aren't there better ways to spend a sunny spring Sunday?