One of these two ADORABLE puppies (and check out mama's nose in the upper left corner) will be my brother's new BFF: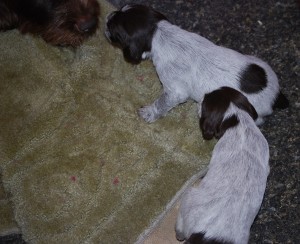 He is going through Kyloe Kennels, and the mother and father are Pia and Pyloe.
Also, my sister and I guilted him so much about not getting a rescue dog that he is going to make a sizable donation to a rescue fund of my sister's choosing. So it all works out in the end, I guess.
* Puppy to be named later