An Arab-American was crowned Miss USA last night, leading to the inevitable freakout. My favorite to date:
They are all attractive, but this surprising frequency of Muslims winning beauty pageants makes me suspect an odd form of affirmative action.
I've never judged a pageant, but I think she qualifies without any affirmative action: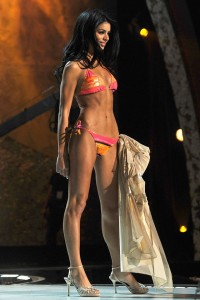 I mean, good lord. She's gorgeous. That's affirmative action in beauty?
(Via)