I was wondering why the HGTV channel features lots of homes, but no gardening. Is there no channel that discusses gardening?
Also, as I told someone last night, when the revolution comes, if I am in charge, first against the wall are the 20 something newlyweds on House Hunters who freak out that their first home might not have all stainless steel appliances or who summarily reject any house in which the bathrooms do not have two sinks.
Here are some pictures of the dogs today: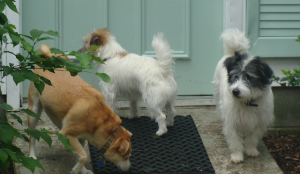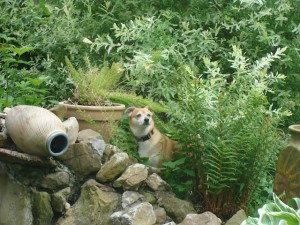 Having three dogs is exhausting. I have no idea how my parents dealt with four kids, a dog, two cats, a rabbit, and fish.
Figured you all would want an open thread to discuss the election results, so hear you go.