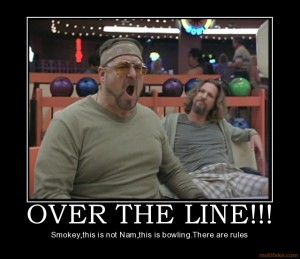 You have to be kidding me:
Tommy Christopher reports that Dale Robertson, a self-described tea party activist who was basically drummed out of the movement over holding a quasi-racist sign, has signed up with the Washington Times as a contributor to its tea party blog. Christopher's quick rundown explains just how strange this is:

Robertson, you may recall, was thrust back into the limelight in March, when he was quoted by the paper as never having seen any racial slurs at tea parties, despite having been photographed holding a sign that featured the N-word. He told us the photo was a fake, which our expert then disputed, before a sea of journalists came forward to point out that Robertson had already admitted to holding the sign.
I guess if I was to attempt a defense of the Moonie Times it would be that considering Fox has Glenn Beck, CNN just hired a guy who called Justice Souter a goat fucking child molester, numerous Republicans in the House are birthers, and apparently believing it is a-ok for business to racially discriminate and that the ADA should be rolled back lets you run for the Senate, if you're a wingnut it is hard to figure out just why this might be over the line.
Pretty clearly our media and political betters have decided to let their freak flag fly, so when you start talking about signs with the n-bomb, we've reached a period of nuance and personal preference.