Garden planted and watered, tomatoes staked and hay spread.
Weeds pulled in the landscaping.
Grass cut, dog pooped from several walks and cheering me on barking her ass off at everything while I worked.
Now off to buy a new weed-eater and then to edge the sidewalks.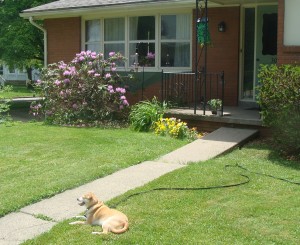 Figured we could use an open thread.