Two amateur astronomers, one in Australia and one in the Phillipines, captured the most recent impact of some unknown object (probably an asteroid) on Jupiter: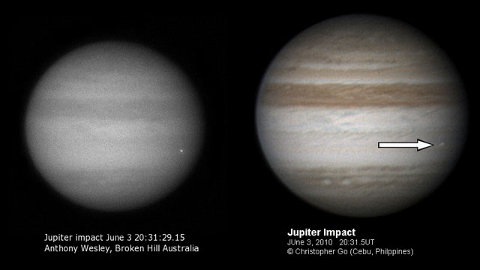 The person who captured the image on the left also discovered another impact last Summer. The guy who took the picture on the right was first to notice a mini red spot developing on Jupiter in 2006.
I'm constantly disappointed by professionals, and amazed by amateurs.