Took the ladies to the park. Here's Lily telling on Rosie, who is halfway up the embankment after treeing a squirrel: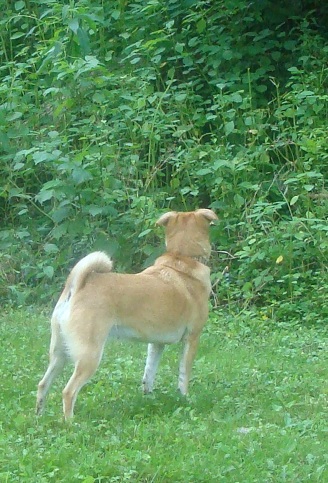 A little sniffing around by the creek: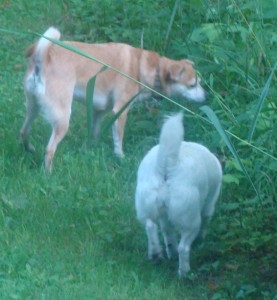 More below the fold.
Plotting my demise, or something: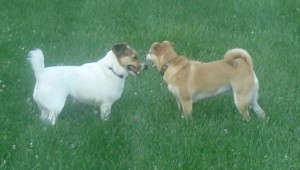 And finally, Lily trying to get Rosie to play. They'd just run for 40 minutes so Rosie was having none of it: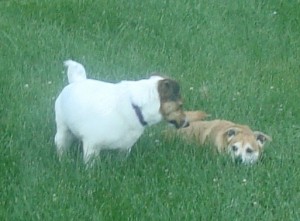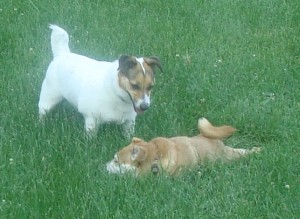 If you behave, maybe later on I will treat you to a scintillating picture of Tunch licking himself or glaring at me.