Another exciting morning of tomato bondage: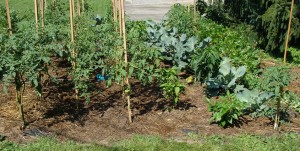 This is almost a completely mature head of broccoli, and I have three more about half that size. You can't tell by the picture because there is no frame of reference, but that is about 5-7 inches across. The week of cool weather last week was perfectly timed and all the broccoli just exploded in size: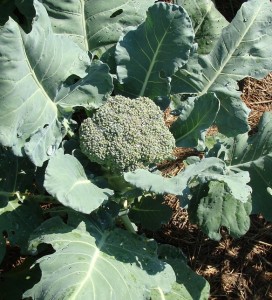 And here is one of my bells, which is going to be massive: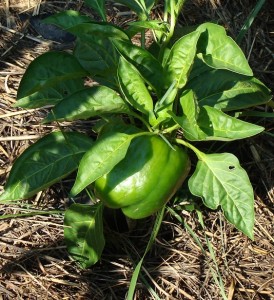 Not sure if you can tell by the big picture at top, but the tomato plants are about to start exploding with fruit. I have about 75 roma tomatoes that are about thumb sized or bigger, and the big boys and heirlooms and big girls and all the others I planted are starting to really grow fruit. I'm excited. The green beans are quite the recidivist escape artists, though, breaking away from my poles every other day it seems. Peas are coming along nicely, too, and I have a ton of hot peppers in the back that you can not see.
Are there any health risks to eating tomatoes for three meals a day? We shall soon find out.