On the Road is a weekday feature spotlighting reader photo submissions.
From the exotic to the familiar, whether you're traveling or in your own backyard, we would love to see the world through your eyes.
Real Americans don't need fancy museums, because art is all around us. Here are a few examples from the local fireworks stands.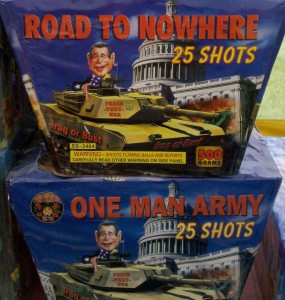 Here's some political art (click for a bigger image), containing some unflattering commentary on Bush and the Iraq War. Even Real Americans are sick of that guy.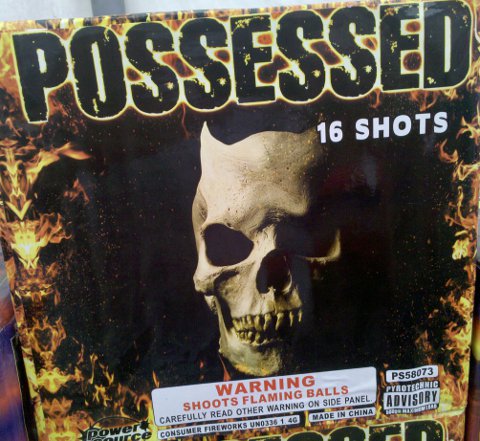 This one is unremarkable other than to note that it was being sold at a stand run by a local bible-banging evangelical church.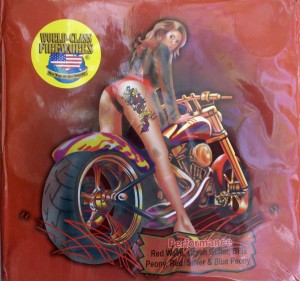 This one is called "Sexxy Rider". If you click to enlarge, you'll see that she even has a pole dancing bruise on her leg. (Hat tip to my 15 year-old niece for telling me that and also for making me wonder how the hell she knew it.)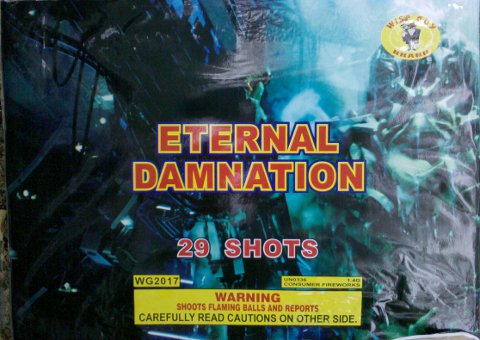 This one wasn't being sold at the evangelical fireworks stand, but the theme would have been appropriate.