The dogs were driving me crazy and I couldn't get any work done as apparently three walks before ten am is not enough, so I took them to the park to run. And they ran about 200 yards away from me, and Lily promptly spent the next minute and a half rolling in something. This picture can not describe the stench, but if I had to guess what it was, I would guess the rotting rancid remains of Satan's bowels: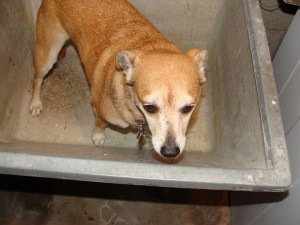 More below the fold:
Which meant it was bathtime: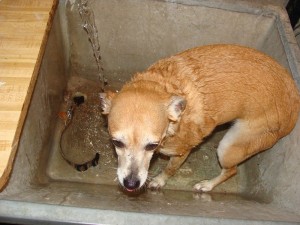 Quick- flee while he takes pictures:
The finished product: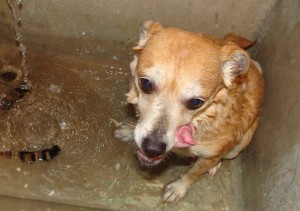 She ruined her pretty collar- I doubt it will ever be the same. I can't tell you how much fun it is digging dead shit out of your dog's ear.
Never a dull moment.