This picture could have been taken during the latter part of Reagan's term, or during Bush I: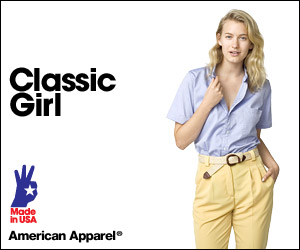 High waistline pleated pants? Check. Big-ass fugly belt? Check. Skinny model with real breasts? Check and check.
So, I guess millions of pairs of hip-huggers are now garbage?
Since I am obviously a moron about women's fashion, I have another question: what about the tramp stamps and implants? Are they out of style, too?