Just shoot me:
A fiscally conservative Democrat who chairs the U.S. Senate's budget committee on Wednesday said he supports extending all of the tax cuts that expire this year, including for the wealthy.

"The general rule of thumb would be you'd not want to do tax changes, tax increases … until the recovery is on more solid ground," Senator Kent Conrad said in an interview with reporters outside the Senate chambers, adding he did not believe the recovery has come yet.
Can Kent Conrad please explain to me why we should keep the Bush tax cuts in place, when there was absolutely ZERO job creation during the last ten years: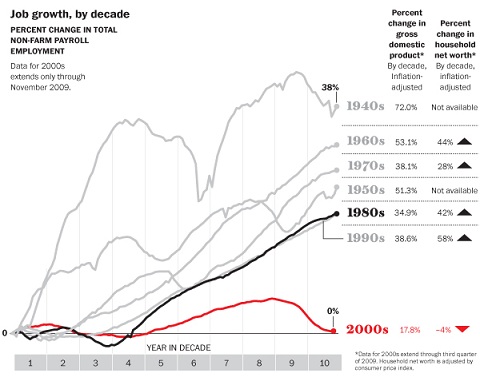 On the other hand, this DID happen: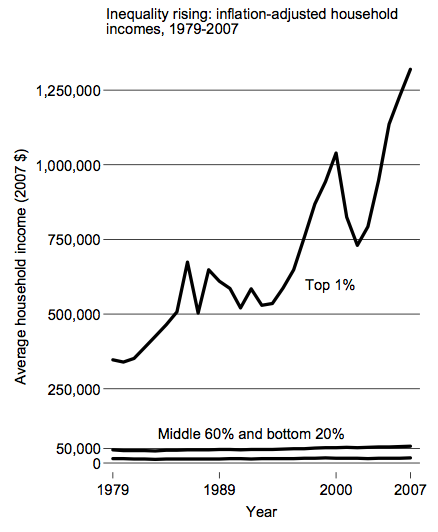 And this is what happens if we don't let the tax cuts expire: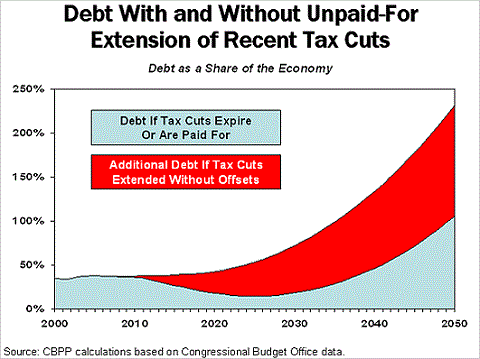 We enacted these tax cuts, there was no job creation, debt exploded, and only the wealthiest of the wealthy profited. So tell me, Mr. Fiscal Conservative Kent Conrad, why should we not let the tax cuts for the rich expire?
And if it is not evident to you by now, the best way to get our finances back in order is to systematically ignore anyone who calls himself a fiscal conservative. If I could find a bank run by dirty hippies I would put my money there, because I just don't trust these people in pinstripes anymore.