Tomatoes, basil, and mozz. appetizer, then this: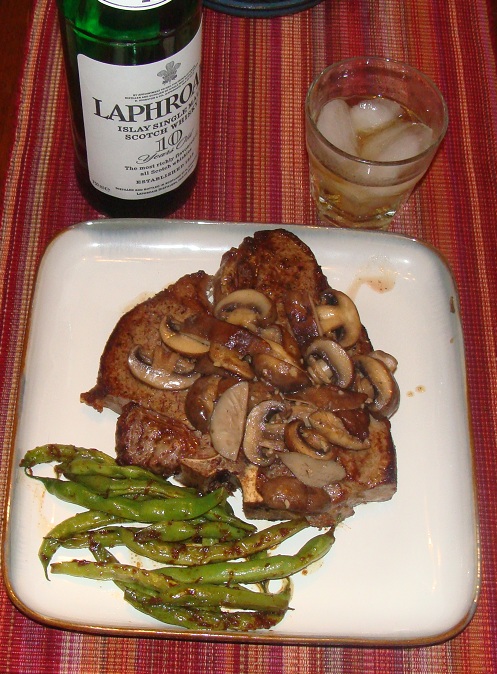 No starch because those were inch and a half porterhouse steaks from the local general store. Nothing like a steak that you watch the guy fire up the band saw. Green beans were from the garden, and we had a little butter, soy, and some fresh ginger shredded on them.
I'll be in a food coma for an hour or so.