Some pics. First, the garden, which is about to explode: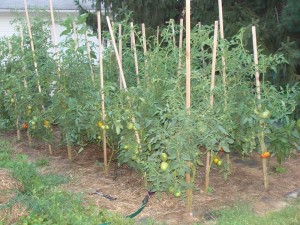 I picked a bunch of maters today, but am reaching a critical mass point. As you can see, one of the plants is so heavy with fruit it is dragging the stake over and I had to prop it up. Going to have to figure out how to store all these for later use. The roma tomatoes are easy- scald and skin, squeeze out the seeds, and freeze. Any suggestions on the rest? Lily guarding the couch: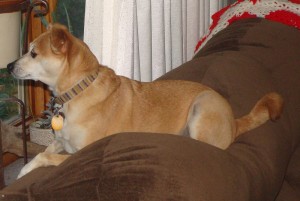 Rosie and Lily hugging it out: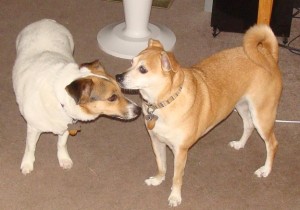 And I couldn't find Tunch to take a picture, and as I was writing this post he came in bitching at me. Rosie came in for a sniff to check what the ruckus was all about: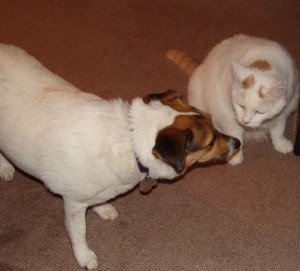 I feel like I have fulfilled all my pet/garden blogging obligations and can now relax and wait for Psych.