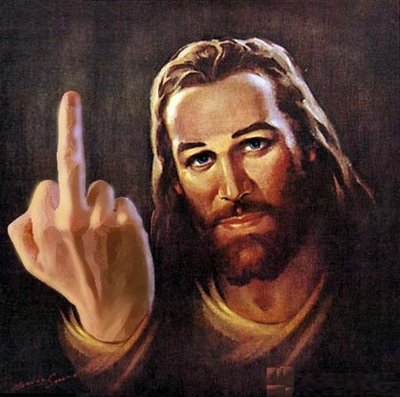 So I'm going through the comments section, and I see a lot of whinging about Erik. My first instinct is to tell you to STFU and deal, but that is just how I roll.
Because I've mellowed in my older age, I'll just tell you to deal with it. I keep seeing "warmed-over conservatism" and other petty bullshit like that, and all I have to say is that if you want the public debate about policy, you better get some more game. I've gone through every post Erik has written, and I have not once seen him attack liberals, dismiss other people's ideas, or generally be the kind of petulant dipshit a lot of you are being in the comments.
You dislike his argument? Make a counter argument. You guys constantly claim you want to honestly engage thoughtful and decent people who will argue the merits of issues, and now you are presented with one, and your gut instinct is to insult or try to shut him down.
That, to me, is not the sign of a confident movement. You think his ideas are bullshit and warmed over conservatism, explain why. Make the argument. Make the case. What the progressive movement needs is not to emulate the Dan Riehl's and Michelle Malkins, but to confidently make their case that their ideas are better.
It may be that I am a lot more sensitive to the hive mind than some of you all. If it weren't for the fact that even when I was at peak wingnut, I was still willing to read and keep on my blogroll folks all over the political spectrum. I've been reading the great orange satan and the powder blue satan and Oliver Willis and a whole host of liberal blogs from the beginning. It was because a lot of them (the Poorman and the Sadly's included) engaged (and mocked) me that I started to rethink shit.
So Erik is here to stay until he doesn't want to, and I'll revert to my original position. STFU and deal. Dislike what he says? Argue with him and tell him why he is wrong. But don't bitch at me in the comments, because I'm enough of a prick that I'll find some bottom feeder at the Free Republic to start posting here about how evolution is a lie and abortion is murder.
Just. To. Piss. You. Off.
And I'll bet a bunch of you were joking about Republicans and epistemic closure. Wankers.