I had no idea that the Theory of Relativity was a liberal scheme, but thank goodness conservapedia is on it: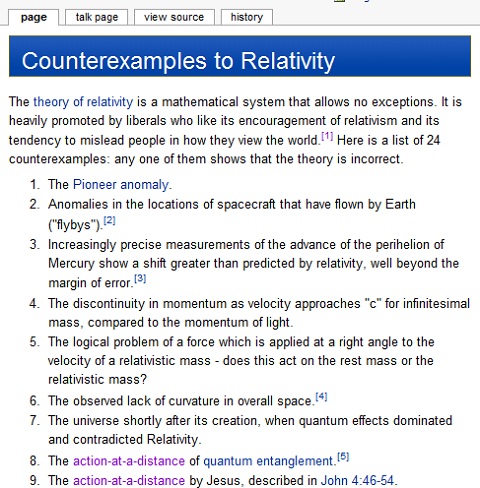 There is so much there to love I just don't know where to start, whether it be the conflation of relativism and the theory of relativity, or the action-at-a-distance by Jesus (WTF?). The footnotes are just as awesome:
See, e.g., historian Paul Johnson's book about the 20th century, and the article written by liberal law professor Laurence Tribe as allegedly assisted by Barack Obama. Virtually no one who is taught and believes relativity continues to read the Bible, a book that outsells New York Times bestsellers by a hundred-fold.
This has to be a spoof, right?
BTW- longtime readers will understand the title of this post.