Still struggling on an amp/pre-amp combo, and many of the suggestions you all gave last night were ridiculously expensive and completely not going to happen. At any rate, here is a new picture of one of our adopted blogkids, Samkitten, enjoying some birthday cake and ice cream: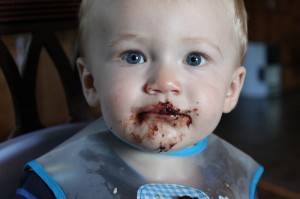 Think I might need to have some ice cream and watch a movie tonight. That sounds nice.
Also, everyone keep pulling for good news for Soonergrunt.