I don't know why we continue to hear this bullshit, even from a doofus like Charles Lane:
Tea Party favorite Christine O'Donnell made Castle's vote for the bailout fund a major issue in the campaign. No matter that TARP probably saved the U.S. and world economies at a cost to taxpayers that will end up at far less than the initial $700 billion outlay, due to earlier-than-expected repayments by the major banks. It's a reminder that the Tea Party is as much an anti-Wall Street movement as an anti-Washington one.
Here is how Tea Partiers actually feel about large corporations: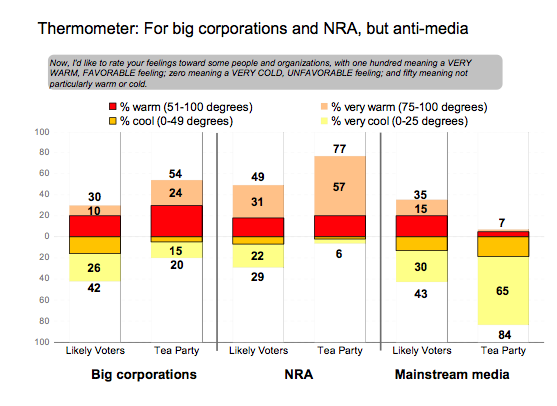 Teatards don't like TARP because they see it as SOSHULIST government plot, not because they don't like big business. This isn't that complicated.