Democrats are now ahead by a "statistically insignificant" amount in the all important Gallup generic preference poll!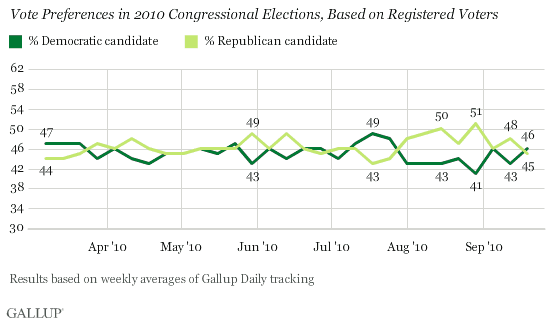 This means that until next week, Obama is only Clintonian and not Carteresque, that this is 1982 not 1994, that even though this is still a right-center nation, Obama may have succeeded in "putting his thumb on the scale" and moving the country left.
Remember, though that this is only for registered voters, not likely voters, so when the intensity gap kicks in, Democrats could be way behind in this poll.