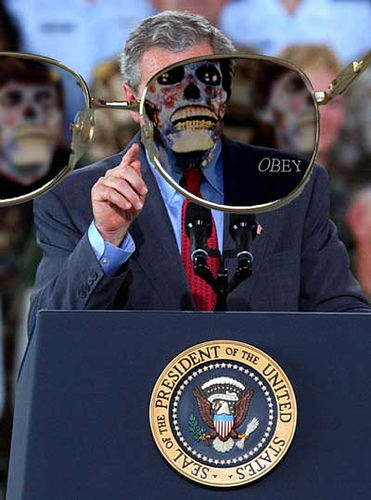 I thought this was already widely known:
The FBI improperly opened and extended investigations of some U.S. activist groups and put members of an environmental advocacy organization on a terrorist watch list, even though they were planning nonviolent civil disobedience, the Justice Department said Monday.

A report by Inspector General Glenn A. Fine absolved the FBI of the most serious allegation against it: that agents targeted domestic groups based on their exercise of First Amendment rights. Civil liberties groups and congressional Democrats had suggested that the FBI employed such tactics during the George W. Bush administration, which triggered Fine's review.

But the report cited what it called other "troubling" FBI practices in its monitoring of domestic groups in the years between the Sept. 11, 2001, terrorist attacks and 2006. In some cases, Fine said, agents began investigations of people affiliated with activist groups for "factually weak" reasons.
This isn't news, so I'm assuming this is the "mistakes were made" announcement for closure where they admit to some minor wrongdoing, drop the case without prosecuting anyone, and then we are expected to pretend this never happened and go back to calling the DFH crowd paranoid stoners. Because it would be unseemly to look backwards, and the FBI is "KEEPING 'MURRIKA SAFE!" How can we hold them accountable for breaking the law? 9/11 DONCHA KNOW!