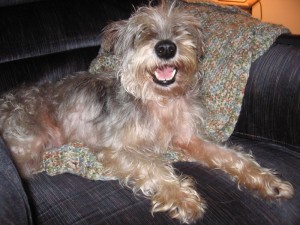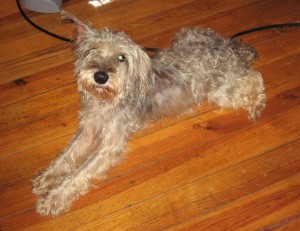 I'm not sure if people are stalking the Cole family and dumping their unwanted animals ahead of us on the road, or if we are some kind of idiot savant dog whisperers, but my brother found this little angel yesterday staggering around in the middle of the road. He stopped to see if she was ok, and just like Rosie did with me, she jumped in his car and refused to get out.
He took her to the vet and had her washed and checked up, and she is healthy, but super skinny. She's probably the same size as Lily, but only weighed twelve pounds. At any rate, he is looking for a home for her, as he has a puppy and does not need another dog.
He says she is super happy and super sweet, loves sitting on his lap, is potty trained and leash trained, gets along with his other dog and cat, and does what we call the "Lily" dance when he feeds her. I'm just so glad he found her instead of me.