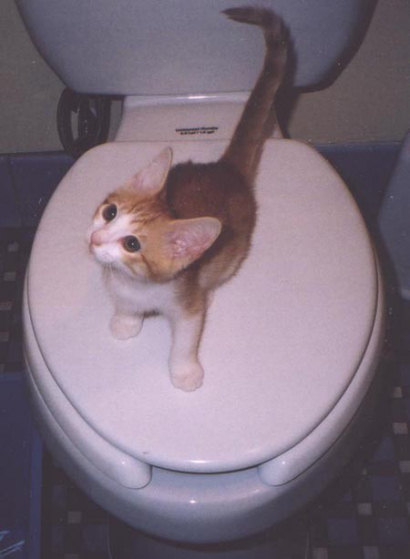 From commentor Bowler1701:
This is Pumpkin. When she was a tiny kitten, I grabbed her from under the hood of our Beetle. We already had a house full of cats so I was going to ask our veterinarian to find a good home for her. After a few seconds of holding her close I couldn't let go. She's been with us now for 8 years, and she's a delight. She follows me around the house and talks a lot.
What's on everybody's agenda for Hump Day?