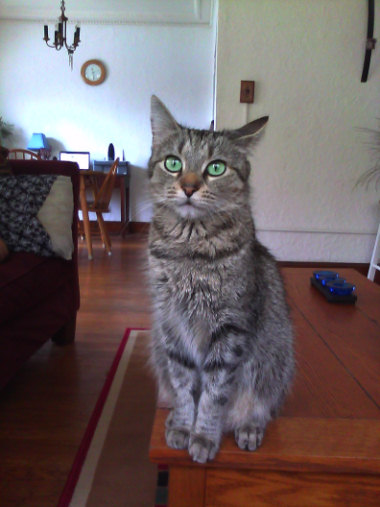 From commentor Renee L:
This kitty was living in the bushes behind my mom's duplex, and one summer morning my mom called and told my 14 year old son that she'd been feeding the kitty and thought he would like to take her home. As I was stricken that morning with the results of a pretty good party the night before, I was in no shape to protest much. My son managed to coax her into a carrier with infinite patience and more than a few treats. Lucky for both of us, his patience was rewarded with the addition of Kittren to our little family.
__
Although extremely shy and skittish initially (she hid under my son's bed for two days), she has since become the Queen of her (and our) world and all who deem themselves worthy of her attention. Five years later, our loyalty is intact….