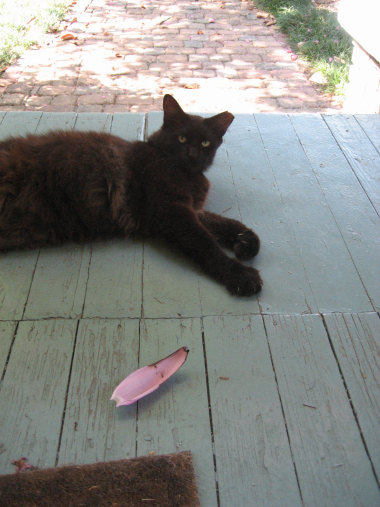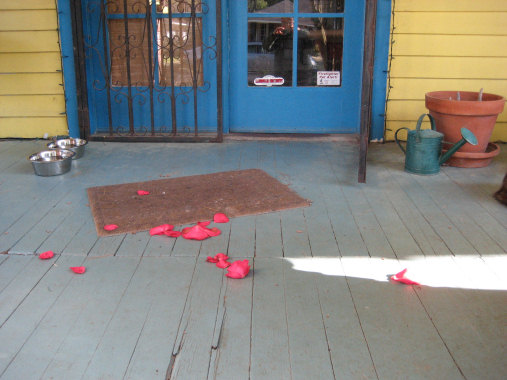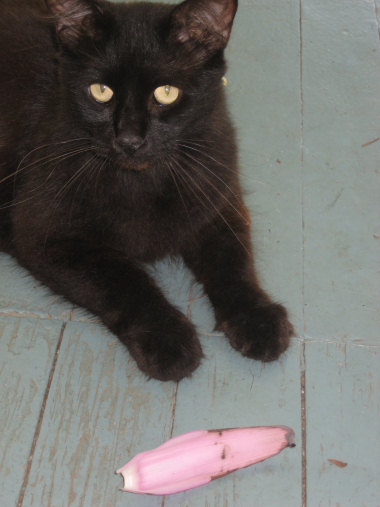 From commentor BeaBea:
Several years ago, five cats suddenly started hanging around my house. At least one of them was in heat, and my neighbor and I were often awakened by the yowling at night. We started feeding the cats because we couldn't let them go hungry, so of course they stuck around. We found out later they had belonged to some people down the street; they had moved away and just left the cats behind.
__
The yowling continued and we wondered what to do. I was maxed out on indoor pets, and my neighbor is actually allergic to cats, so neither of us could take them in. Taking them to the animal shelter was not an option; this part of Louisiana has one of the worst euthanasia rates in the country. Taking adult stray cats to the shelter would have been a likely death sentence. I made some phone calls and found a local feral spay/neuter program that would fix the cats for $35 each. My neighbor and I agreed to split the cost, we got all of them fixed, and decided to let them stay. The yowling stopped and they became our "porch cats." Over time, all but one became tame and friendly, even though their missing left ear tips mark them as sterilized ferals.
__
One day, my neighbor began finding pink flower petals on her front porch; they were banana flower petals. Odd, because neither of us has any banana trees out front; the nearest ones are at the back of my property, along the fence. She swore the cats were bringing them. I thought that was crazy, and that surely her husband must be playing a joke on her. But then the petals began appearing on my front porch too, on the door mat near the porch cats' food bowls. I began finding "stashes" of petals by the side of the house, and a few scattered on the front walk.
__
Then one day, while working in my study that overlooks my back yard, I looked up and saw Tom, one of the porch cats, carefully carrying a pink petal in his mouth. He went under the back deck, and from there, under my house (all the houses here are built on piers; nobody has a basement). Later that afternoon, I found a petal on my front door mat.
__
Of the five porch cats, Tom is the only one we've ever seen carrying flowers. To this day, we have yet to catch him in the act with the camera, although we have tried. If he knows you're watching him carrying a flower, he'll drop it and walk away. It's as though he wants to keep it a secret. He's our secret admirer. But when I go out to feed them in the morning and find petals at my door, and I bend down to pick them up, Tom comes right up to me to get his praise. Sometimes, he lies down and goes to sleep next to his flower, as if to guard it until his gift is found.
__
This has been going on for a few years now. The banana trees bloom from early summer till late fall. Then, there's a break until late winter when the camellias drop their flowers. He'll start bringing camellias until those are gone in late spring, then there's another short break in the "deliveries" till the bananas bloom again. The elongated pale pink petals are from banana trees; the bright pink ones that look more like whole flowers, are camellias. The camellia trees make a lot more blooms than the bananas do, so when the camellias are dropping their flowers, it's not unusual for him to bring a whole bunch during the night, as in this picture from last March.