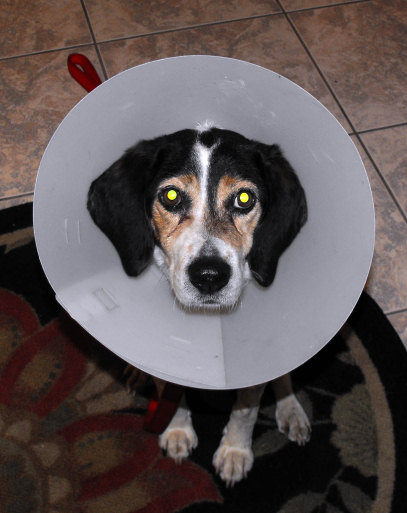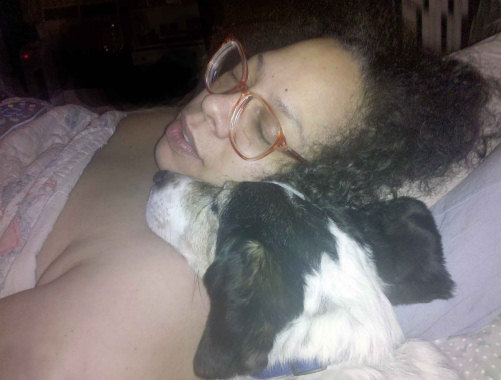 From commentor Tony S:
You asked people to send in rescue stories… I've got a bunch of them.
__
I've been looking for a reason to write them up. If you'd like, I'll be glad to tell the tale of the 11 dogs we've rescued since we bought our house 10 years ago, one at a time…
__
To whet your appetite, here are some photos of our latest rescue, Snarls Barkley, who I briefly mentioned in our previous post–first from the day we got him, then in recovery with his collar off, then peacefully snoozing on my wife's shoulder.
I guess if we want to hear Snarls' story, we're all gonna hafta beg…